Sort of - haha! Today was another "girly" first. Lorelai finally has enough hair to make a mini-ponytail! It really is the CUTEST thing ever! There's not much to say about it, but I took enough pictures of it! Enjoy. :)
And then she started cheesing for the camera:
Because of the angle, her head looks huge (haha)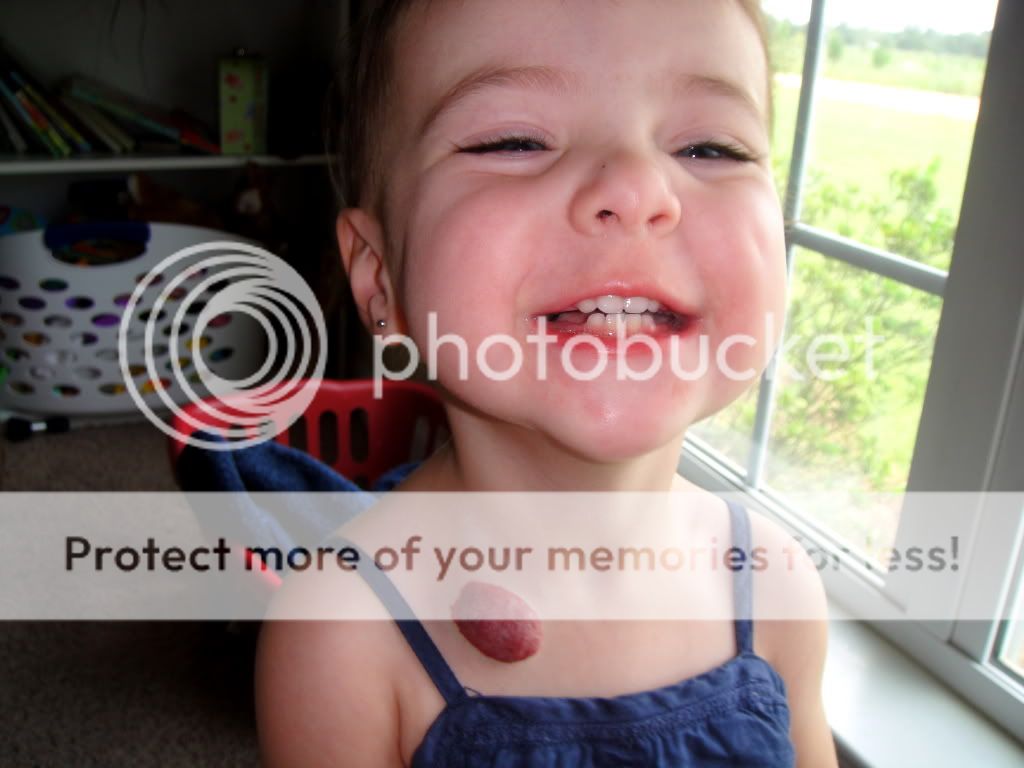 Having a snack with Daddy:
I LOVE having a girl!