Sorry for the little blogging break last week! School has started so I'm back at work. I have been exhausted at night and trying to spend as much time as possible with LL, so blogging just took a back seat. I'm hoping to get back on a more normal posting schedule quickly!
*****************************************************
I had planned all summer to take LL to the water park at Wild Adventures. One thing led to another and the summer just got away from me. My last full week of summer I finally took her out there! It really does stink that the water park doesn't open until 11. I mean, naps at 1:00, so it makes it pretty difficult to do! Gray was in town that week, so he and Grammy came with us. She had a blast and I'm sad that we didn't start going earlier in the summer!
LL absolutely adores Gray. Sadly, I think he's getting to where he realizes that he's a good bit older than her (he is 5) and I don't think that he thinks that it's took cool to hang out with a 2 year old. But he's a good sport and does it anyway!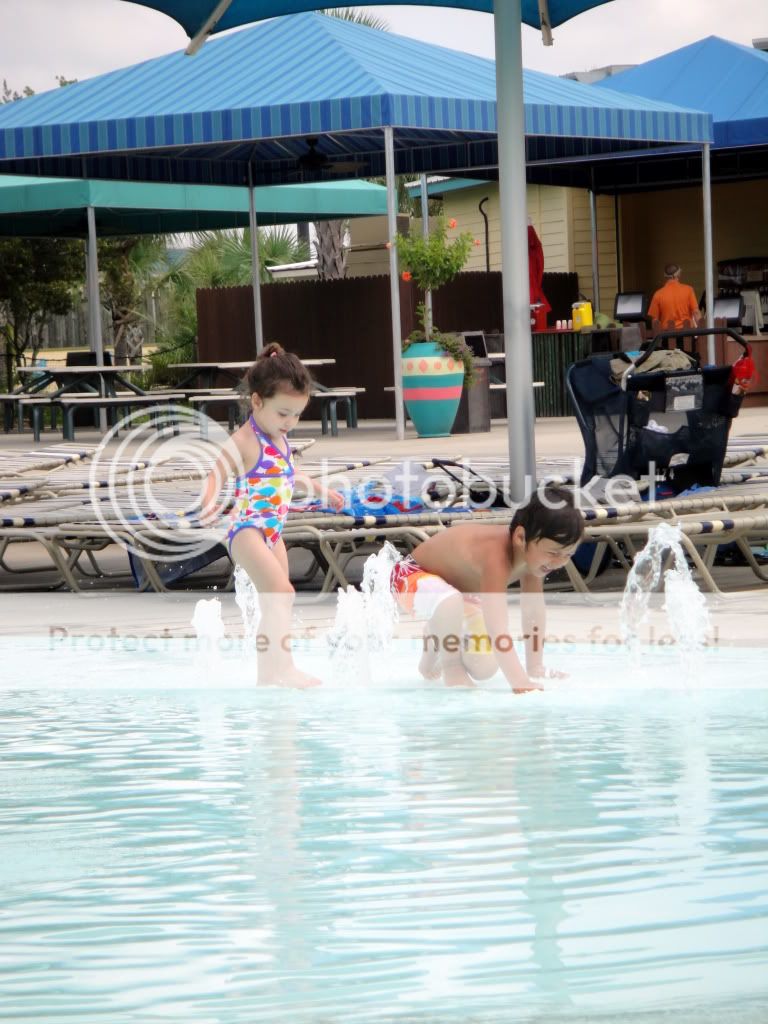 He is absolutely fearless about everything - including water!
My fav part? Relaxing, of course!
See the band aid on her head? While we were waiting for Grammy and Gray to come, we rode some rides and went to the petting zoo. LL crawled under the bunny cage in the petting zoo to chase a chicken (she loves to hold them - remember?). She must have forgotten that she was under there because she just stood straight up and got a pretty deep gash on her forehead. We had to go to first aid to get it checked out. Luckily, it didn't need any stitches, but she was still none too happy about the band aid on her head!
Can't you tell that he was super excited about taking a pic with his mega cool cousin?
We went into the area for bigger kids and she LOVED going down the slide with me!
It was really fun and I'm hoping we can sneak in another trip one weekend before they close the water park for the winter!