Two weekends ago we went over to my mom's house for dinner and some swimming time. LL is in the process of taking swimming lessons, but we wanted to give her some "stress free" time to just play and enjoy the water. I still haven't been cleared from my doctor after my surgery, so I couldn't get in the water at all. I'm usually not a huge "swimmer", but let me tell you, just knowing that I can't get in the water makes me want to get in sooo bad. I just sat on the side and took pictures of my cutie instead.
I was *super* pumped about holding it down in the lawn chair.
Umm...hello! Super model in the making here! Check out my little ham...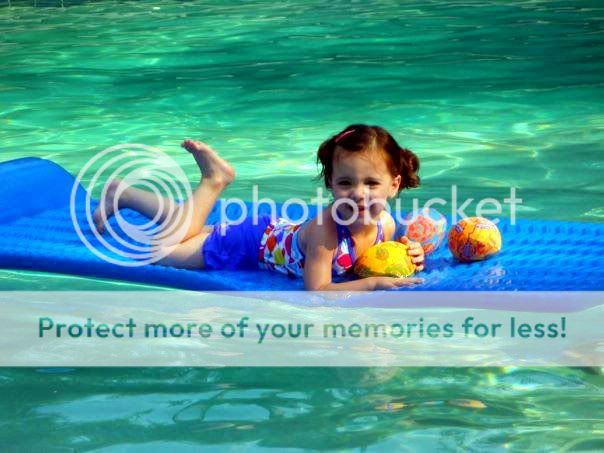 My goodness how much she's changed! I believe that this is the last year we can use the star float. We had to take the top off because she's too tall, and her legs barely fit through the holes!