**Warning**
This post does not have a lot of pictures. I did horrible this week! I promise to do better next week!
Monday, June 7
Today started out as a regular day. LL and I went to swim class and she did awesome. While we were there, I noticed that some bumps that she had had for a few days (at the top of her hiney, near her hip) were still there and looked a little worse. I decided to take her to Grammy's house to see if Grammy thought we needed to take her to the doctor. Grammy thought she needed to go, so we left to go to the Winnersville Walk-In Clinic. What I didn't realize before we went there is that the clinic is only for Dr. Griner's patients, so we left and headed back home. Dr. Megow's office is officially closed now, and we hadn't yet been to see Dr. Blache, so I felt like we were in a really weird position.
I called Dr. Blache's office and and got an appointment for 2. We just hung out at Grammy's until it was time to go. I ended up really liking Dr. Blache, but I left not really knowing what was wrong with LL. She perscribed some cream (that was expensive) and told me to call back on Wednesday and let her know how it was looking.
After the appointment we headed home and just spend the evening together as a family.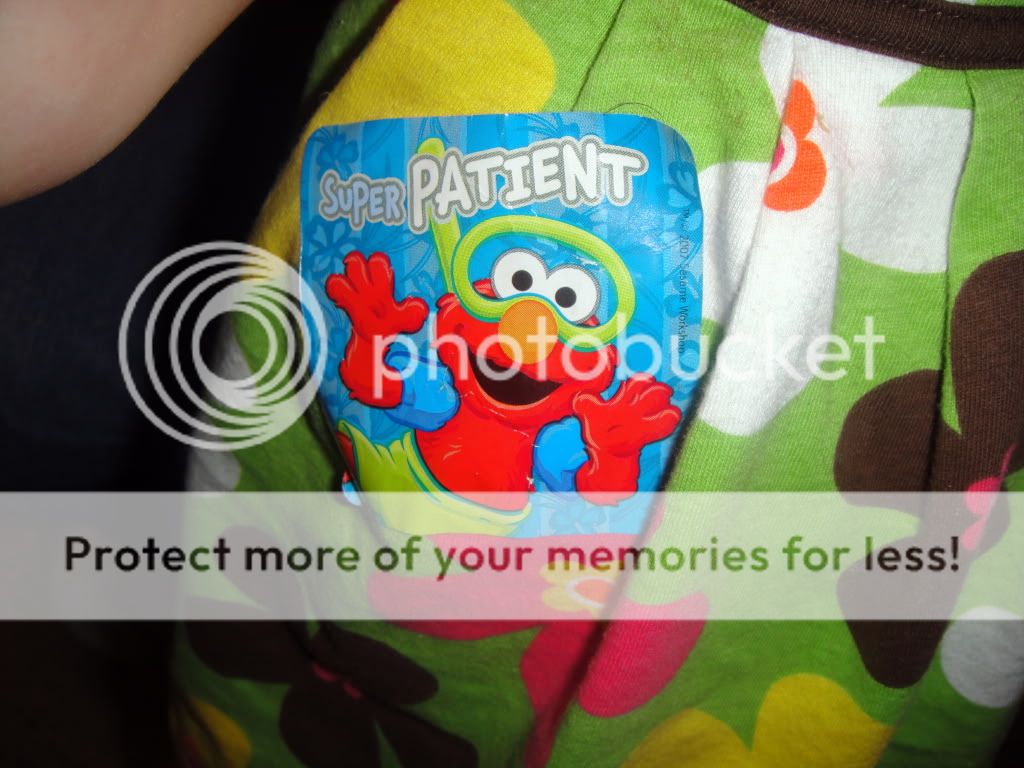 Tuesday, June 8
The morning started out with swim, as usual. After it was over we just headed home and did our usual lunch/nap routine. When she woke up from her nap, we headed over to Gigi and Poppy's house for dinner. Gigi was leaving on Wednesday to go up to Atlanta to take care of Ben until Sunday, so she wanted to see LL before she left.
Wednesday, June 9
Swim, as usual, in the morning. Then LL and I headed home for lunch and a nap. After she woke up from her nap, we headed over to Mom's house to meet
Emily
and Kye for a swim date. The kids really did have a good time! I practiced a little swim with LL (and she got really mad at me and wouldn't talk to me for awhile), and also dunked Kye a few times. He handled it well!
After we got out of the pool, Matt met us at Mom's house and we grabbed some hamburgers and headed over to Emily's house to eat a quick dinner before Matt had to go to church. After he left, I stayed at Emily's for a little bit, and then I headed home to give LL a bath and put her to bed.
Thursday, June 10
Today was a pretty boring day! We had swim in the morning and then just hung out a home as a family for the rest of the day!
Friday, June 11
Today we left for a conference in Jacksonville, FL that Matt was attending with the other minister's of our church. We dropped LL off for her "slumber party" with Grammy about 10:00 and then hit the road.
We only got to stay about an hour because we had to check in the hotel at 4 and let Matt get ready for his conference. After he left for the conference, I headed out to the pool with all the other wives/kids until it started thundering and lightening. I headed back up to the room and just chilled until some pizza got delivered. Then we all hung out together in one room until the boys got back.
Saturday, June 12
Matt had to leave early for the conference (like 6:45!) and I for the life of me could not go back to sleep, so I just laid in bed and watched movies until about 10:00 when all of the girls headed out to the beach. We stayed at the beach until about 2 when we left to go pick up the boys and headed back home!
I did have a good time, but I sure was glad to get back to my baby girl! I missed her sooo much in just 2 days!
Sunday, June 13
Today was a pretty uneventful day. Church in the am, lunch and a nap at Grammy's, a meeting at church, and then home for bed. I realized that I did an AWFUL job of taking pictures this week. I promise to do better next week!
Here are the pictures that Grammy took of LL's time at their house on Friday and Saturday:
Thanks, Grammy!